11 oktober is Perron West The Square of Change!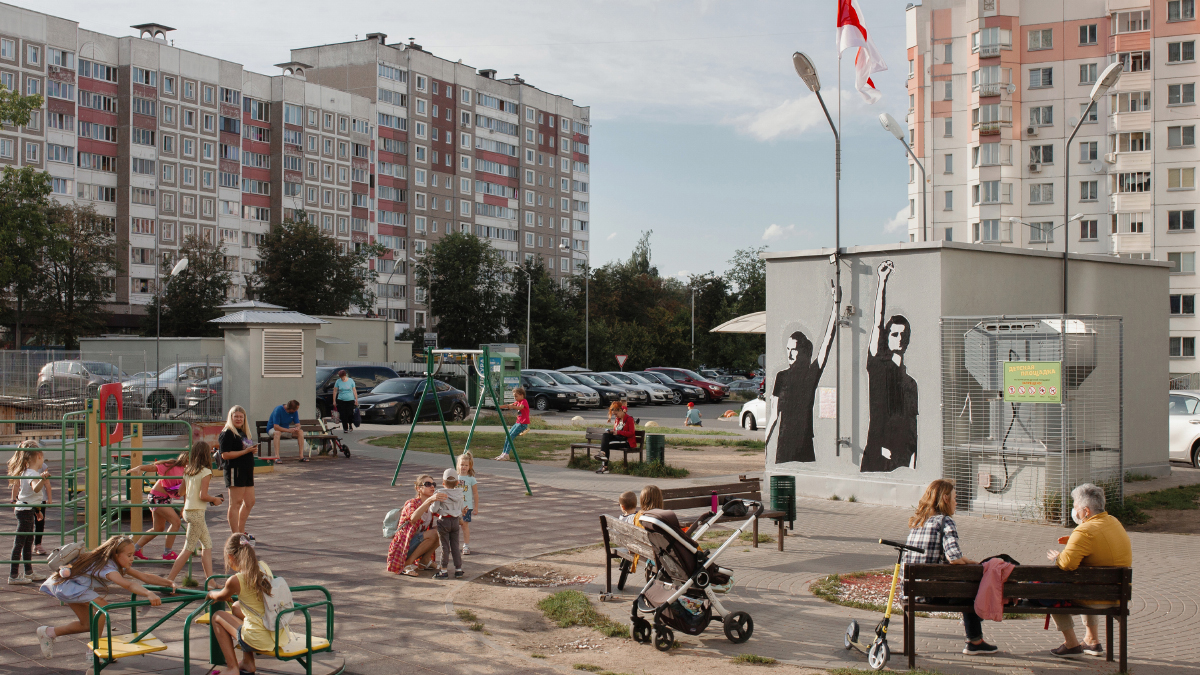 Belarus: The Square of Change
Time: October, 11th, from 14.00-19.00
Perron West, Utrecht, is hosting an outdoor exhibition and an art market dedicated to Belarusian protests
We invite you to discover how grass-roots initiatives, self-organization in the neighborhoods and art play a vital role in the Belarusian protests.
The demonstrations, which are part of the Belarusian democratic movement, began in the lead-up to and during the 2020 Presidential elections in August 2020. Expressing disagreement artistically has become a tool of peaceful resistance – evident in self-made posters, fashion designs, paintings, memes, spontaneous performances, songs and even in the decoration of houses and backyards.
During this event, you will see visual artworks made in Belarus and learn about "Ploschad Peremen" ("The Square of Change"). This now famous neighbourhood playground in Minsk plays host to people gathering to talk, express ideas, stage performances and concerts. Following in its footsteps, a lot of new politically and culturally active backyards have appeared in Minsk and other Belarusian cities.
In the backyard of Perron West, Utrecht, we want to bring the warm atmosphere of the "Square of Change" and pay a tribute to people's strength and their ongoing peaceful struggle for their human rights.
During the event, you will also find an art-market where you can buy posters and postcards to support Belarusians.
Sunday, October, 11th, from 14.00-19.00
Drinks are for sale at Perron West (cash or pin).
The event is held mostly outside, so bring a sweater.
Please, book your free ticket here:
https://www.eventbrite.nl/e/tickets-belarus-the-square-of-change-123953298653
Corona
This is a coronaproof event.
By getting a free ticket we can register everyone at the event. Outside we will not allow more than 40 people and inside only 8 at one time at the most. We will have desinfectant gel for your hands available. Please make sure that you keep your distance from other visitors. If you feel more comfortable you are encouraged to wear a face mask.