Ga aan de slag met Advocaten van de Kunst!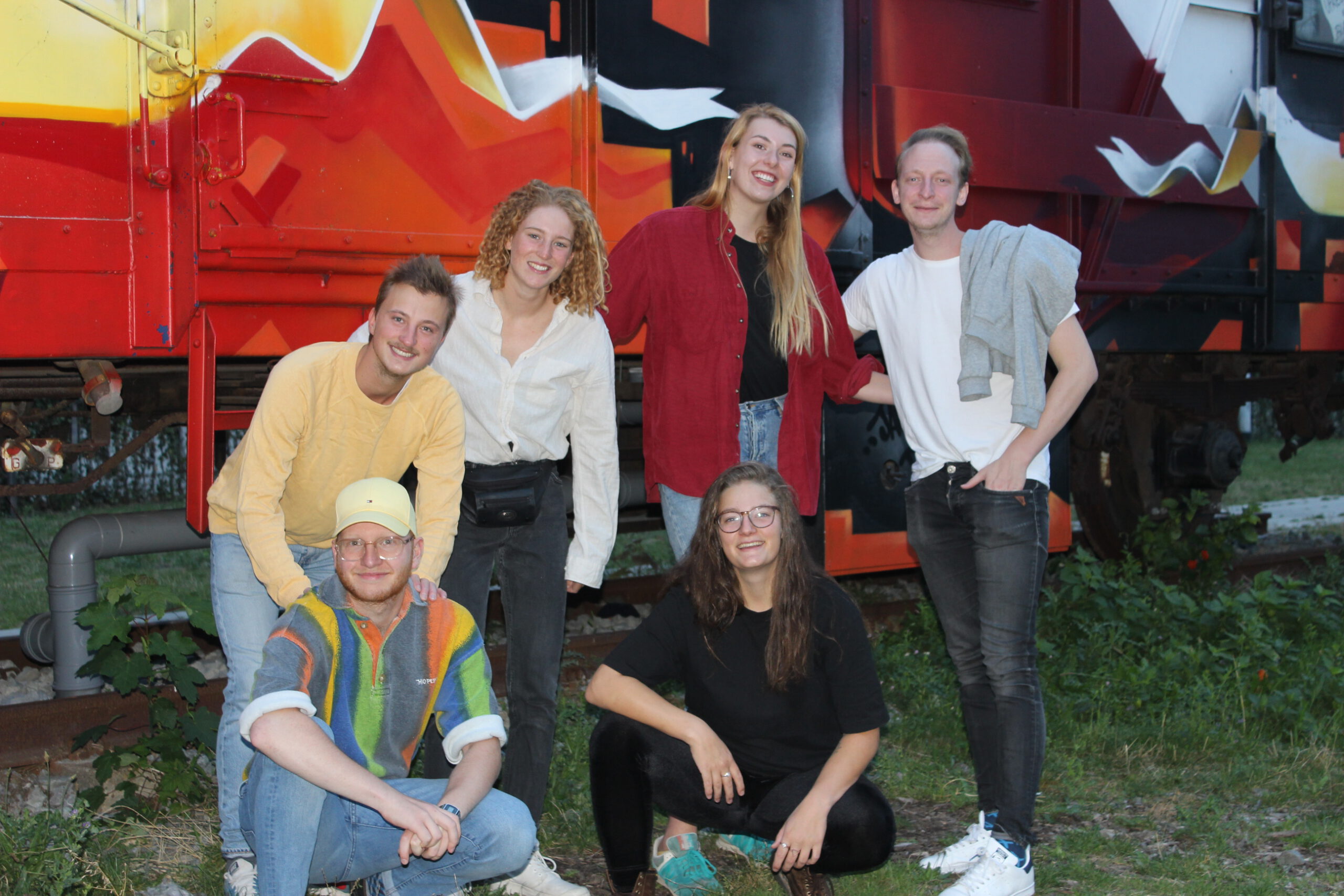 — English below—
Advocaten van de Kunst
Wij zijn Advocaten van de Kunst! Een collectief van 6 kunstenaars en educatoren die zich inzetten voor meer kunst. Overal, voor iedereen.
De komende weken kun je ons vinden in de Creative Playground, in en om de treinwagon van Perron West. Met gerecycled materiaal van de LDD (Lucrative Dumpster Dive) bouwen wij, samen met mensen uit Lombok en omgeving, een groeiende kunst installatie.
Wij nodigen iedereen uit om mee te komen bouwen! Om zo het terrein van Perron West om te bouwen tot een onderdeel van Lombok.
Iedereen mag zijn of haar eigen spullen meenemen die in de installatie kunnen. Het treinstel van Perron West krijgt een spannende beeldentuin met reuring en creativiteit.
Denk en bouw mee, je bent van harte welkom!
Check onze social media voor tijden en data dat we aan de slag gaan.
@advocatenvandekunst @perronwest @ldd
Advocaten van de Kunst
We are Art Lawyers! A collective of 6 artists and educators who are committed to more art. Everywhere, for everyone.
In the coming weeks you can find us in the Creative Playground, in and around the train carriage of Perron West. With recycled material from the LDD (Lucrative Dumpster Dive) we are building, together with people from Lombok and the surrounding area, a growing art installation.
We invite everyone to come and build! In order to convert the site of Perron West into a part of Lombok.
Everyone is allowed to bring his or her own things and materials that can go into the installation. The Perron West train set will have an exciting sculpture garden with excitement and creativity.
Think and build, you are very welcome!
Check our social media for times and (up)dates
@advocatenvandekunst @perronwest @ldd
Dates:
12, 26 September
10, 24, 31 Oktober
(Every other saturday)
Time:
13.00 – 17.00 uur