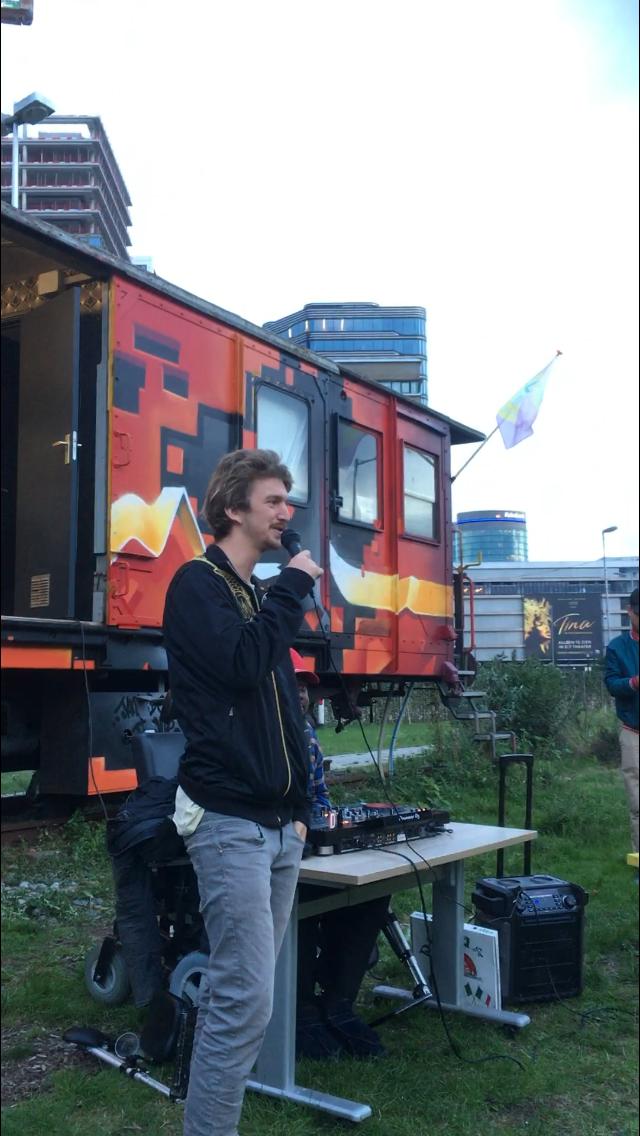 —— Dutch below ——
Johny's movie
For his two-month residency Jonny Mehrez will continue his practice of fictional investigative journalism. The case at hand, a watermeloncrab that's roaming through Utrecht West. Join the team, every Sunday and Wednesday and learn the tools of the trade- be an actor, be a director, be a costume designer. Make the fictional investigation come to life.
Dates:
Sundays and Wednesdays
Johny's film
Tijdens de twee maanden dat Johny Mehrez actief is voor de Creative Playground bij Perron West gaat hij aan de slag met zijn fictionele onderzoeksjournalistiek. De zaak die hij onder de loep legt, een watermeloenkrab die zwerft door Utrecht West. Doe mee met het team, elke zondag en woensdag en leer alle kneepjes van het vak van de filmmaker. Acteer, register of ontwerp kostuums, alles draagt bij aan de film. Samen laten we fictionele onderzoeksjournalistiek leven!
Data:
Zondagen en woensdagen.